The new pumps for the Electric Fountain are located in what was the original coal-fired, steam-driven pumping plant for irrigating City Park (and in the 1950s the Denver Zoo used this building as an elephant house.) It is on the north side of Ferril Lake. In 2001, two new 125-horsepower pumps were installed as part of Phase 1 of the reconstruction of the Electric Fountain. The fountain pump motors are equipped with variable speed drives and a water strainer system
All photographs on this page © 2008 by Larry Kerecman. Do not reproduce without permission.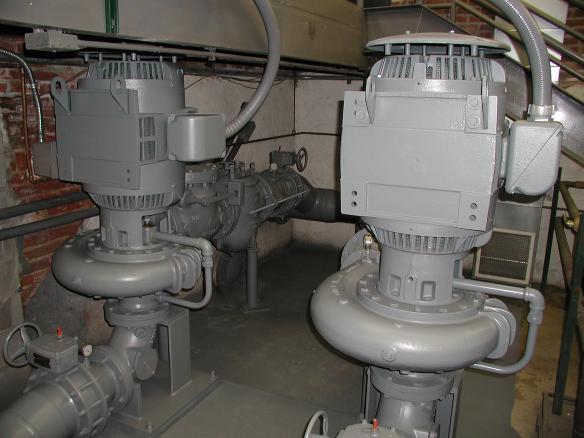 Two 125-horsepower pumps provide water for the fountain.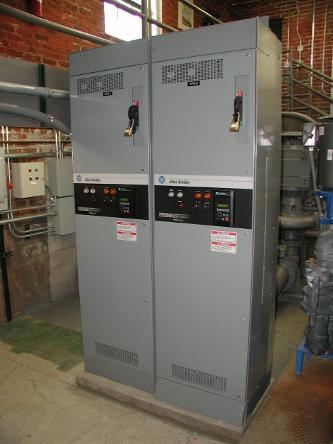 Variable speed drives for the fountain pump motors.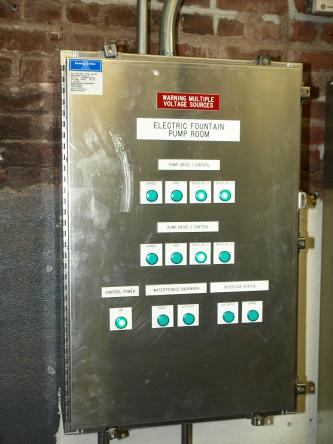 This control panel connects the motor drive circuits to the control room.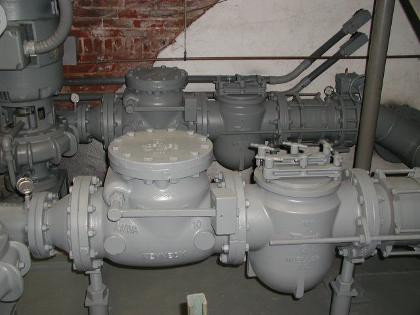 A check valve and basket strainer are part of the plumbing at each fountain pump.
A compressor in the pump room supplies the air pressure to operate the proportional-control automation valves in the fountain vault. These valves control the height of the water features.